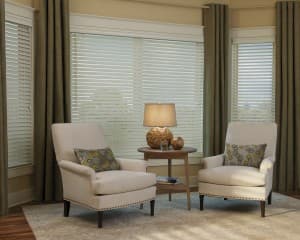 What do window coverings and Cinco de Mayo have in common in Reno this year? Both have things to be blind to, both have shady characters running around and sometimes people have to be shuttered away for safe keeping. I know, corny, but it only took you 10 seconds to read it. The real coincidence is that this year, Hunter Douglas, a leader in custom window fashions is increasing their prices on May 5th. This might be cause enough to drink for some. Usually the prices increase from about 3 to 5 percent. So, if you are on the fence about making a decision on Hunter Douglas Window Fashions, then get all the info you need to make the right decision. This year it will not be easy to make a choice as to when to purchase because the launch date of a whole bunch of new product is happening on the same day. There will be:
Changes to the overall motorization system 
New Offerings for Luminette Privacy Sheers
New Vignette Roman Shade fabrics
Wider Widths on certain Silhouette Shades and bottom rail design changes
New Duette Fabrics at a lower price point and expansion of some of the fabric lines
New Vertiglide system for all applicable products
Pirouette Shades are re-designed for a sleeker look
Parkland Wood Blinds will have new colors and styles
Everwood Alternative Blinds will have new operating systems
Modern Precious Metals will also have new sytems
Solera Soft Shades will have new fabrics and the addition of a top down/bottom up configuration
Provenance Woven Wood Shades will have lift system changes to go with their recent updates
So, if you like the newest, latest and greatest, you should hold out for the new product after May 5th. If you are more of a value shopper, then you should call your favorite window fashion expert and make an appointment quickly! Your fiesta on May 5th can be to drown your tears, but I'd prefer it be a celebration.