Sidelight Windows
Sidelight windows can be a major pain to find window coverings for. Imagine, you've picked out all of your window treatments and then you start to work out the details. Then you hear that big sigh. That one crazy narrow window by the door, or in the nook won't work! Frustration!!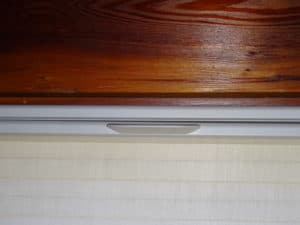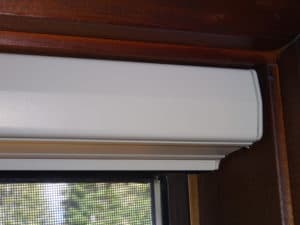 I've had this feeling myself. I've worked up all the details only to recognize that the narrow sidelight windows are a half inch too small. The operating system we chose won't work anymore. It used to be that especially with companies like Hunter Douglas, we had to order a non-working shade. It just hung there, never moving, never allowing light or a view into the room.
Recently though, Hunter Douglas started manufacturing the Operable Sidelight lift system. The video shows a great representation of how it works. Notice the photos in this blog to see the headrail comparison between the standard headrail and the operable sidelight headrail.
If you decide that you need window coverings on your sidelight windows, the Hunter Douglas Operable sidelights are a great choice. There are other choices of Sidelight Window Coverings from other companies as well. We would be happy to help you figure out which ones would be best for your needs.
About Us
Kempler Design is located in Reno NV and serves the northern Nevada and Lake Tahoe regions with a mobile design showroom. Paul Kempler, its founder is considered a window fashions expert. Kempler Design has been featured in many prestigious projects, including the HGTV dream home in Lake Tahoe. Kempler Design works with homeowners as well as interior design firms looking for a local contact in the Reno/Tahoe area or is available for travel.