One of the most common types of window coverings these days is the 2″ horizontal blind. The reason for their popularity is obvious. They are functional, efficient and in most cases, cost effective. For some of my more discerning clients, they are often replacing these more common window coverings with much more designer oriented window fashions. Take a look at the "before" picture and notice some things that they are happy to replace. Join me below the photo for more commentary.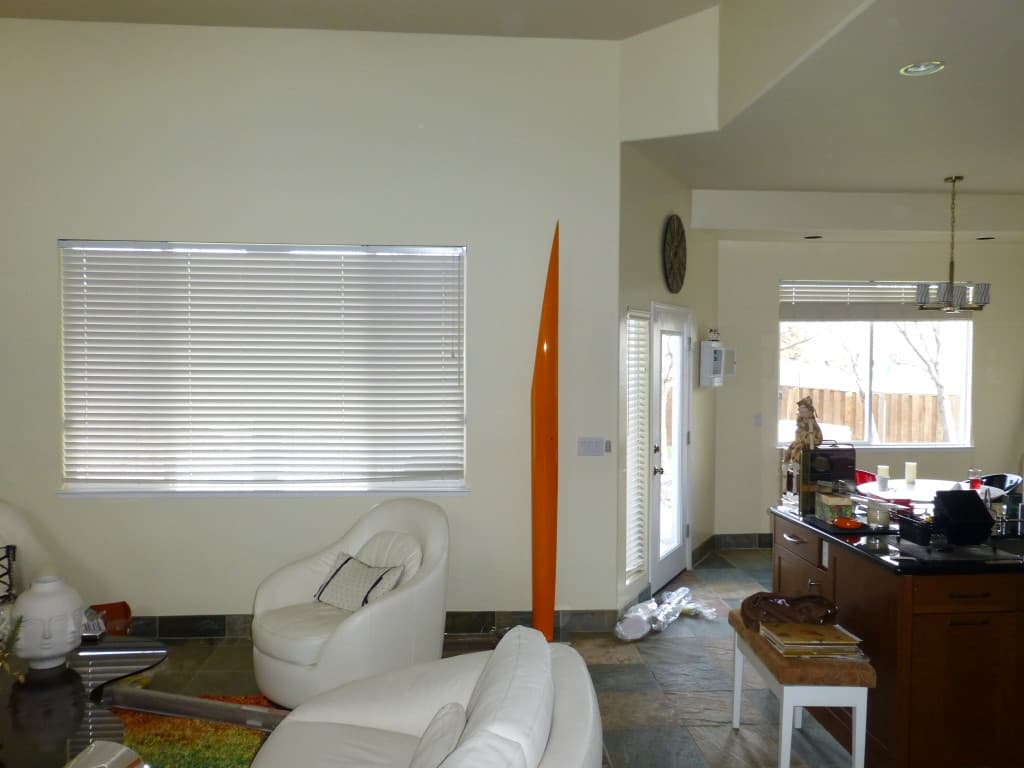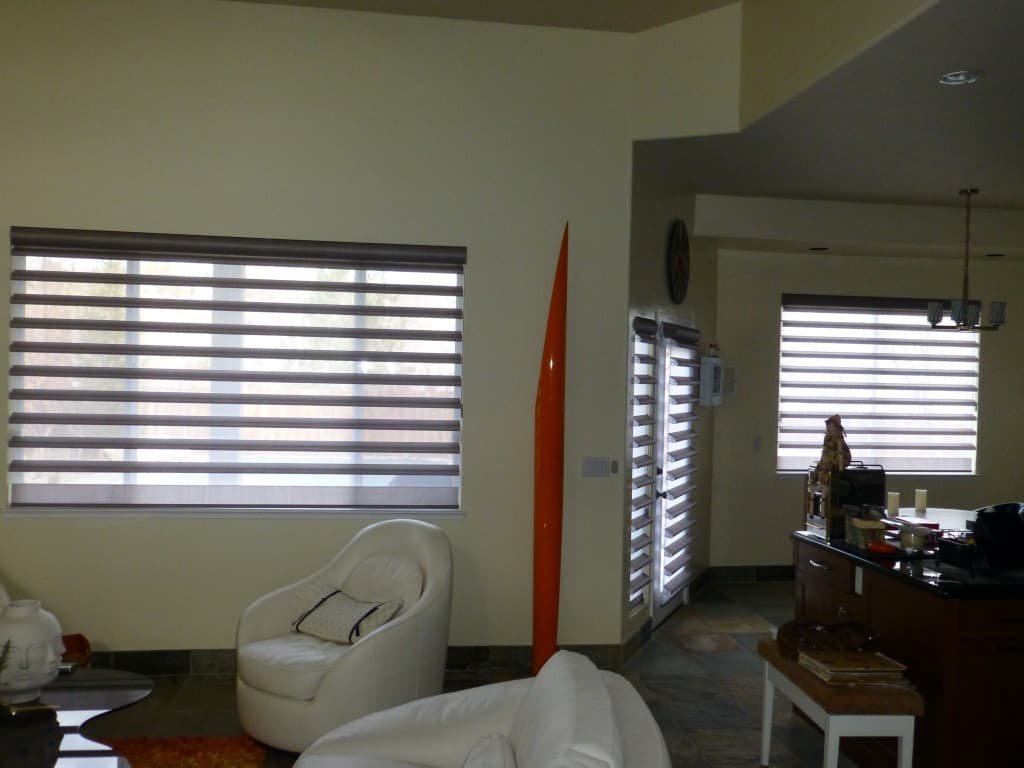 After photo of Hunter Douglas Pirouette Shades
As you look at the Before picture, notice a few things.
The bowing of the bottom rail on the large shade on the left hand side. There was no manipulation of this blind. This is how it was sitting when I arrived. It is not uncommon for there to be a lot of flexibility on faux wood blinds. Vinyl has a very low torsional stability and therefore it is normal for the slats, and even the bottom rail to have this amount of bowing. My clients did not like this.
The stack of the louvers on the window to the right. Depending on the type of blinds you chose and on the height of your window, it is normal to have stacking heights of up to about 10 inches. Not only does this block a lot of your view, it also demonstrates number 3.
This particular client is a couple that are not as young as they used to be. The weight of the blinds was daunting for them. They mentioned that they were not able to function the large window blind at all. Something that many people do not know is that faux wood blinds, or vinyl blinds, as they are also called are typically substantially heavier than real wood blinds. In this case, these clients would not have been able to lift either type.
You will notice that the blinds are closed. This is because they were trying to maximize the energy efficiency of the product to maintain the comfort of their home. When it comes to blinds, they do shade well, but they have very little insulative capabilities.
The shadings that we suggested and installed to this client is the Hunter Douglas Pirouette shade. It is superior to the blinds in all the ways mentioned above. To see a video of the Pirouette shade in action, follow this link.