Shutters in Reno, NV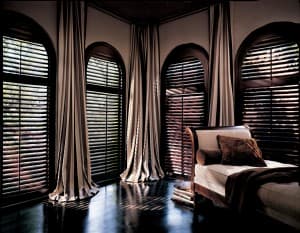 There are many options when it comes to your Reno window coverings. Many homeowners prefer the softness of draperies while others enjoy the practical aspects of blinds, but there is nothing that can match the old world charm and craftsmanship that shutters bring to a room. Poly core shutters also offer the same light control aspects of blinds. You won't have to sacrifice beauty for functionality. With our Reno shutters, you get both charm and utility.
Our mobile showroom is stocked full of window shutters made from various materials and available in an array of colors. We can find the right wood shutters or poly core shutters that will best suit your needs and the aesthetics of your Reno home. We carry only top quality Reno shutters such as Hunter Douglas shutters and Norman shutters. Call us today to set up your FREE in-home consultation!
Our Reno Shutters Service Provides:
Reno Window Coverings
Plantation Shutters
Window Shutters
Norman Shutters
Hunter Douglas Shutters Reno NV
Wood Shutters
Faux Wood Shutters
Sliding Shutters
Poly Core Shutters
Blinds and Shutters
Shutters Reno NV
Sliding Door Shutters
We Provide Shutters in the Following Areas:
Reno, NV | Glenbrook, NV | Crystal Bay, NV | Incline Village, NV | Sparks, NV
Why Reno Should Hire Us for Their Shutters
At Kempler Design, we specialize in assisting you to find the best possible window treatments for your home. We will personally go over many window coverings ideas with you to evaluate your unique tastes and needs during your FREE in-home consultation. That's right, we will set up an appointment that is convenient for you and bring the showroom directly to your living room. We then will take precise measurements of all the windows in your Reno home at no charge to you. These accurate measurements are essential to getting you the perfect fit for your window shutters.
When you decide to purchase your Reno shutters from us, you will be getting top quality products. Unlike the big box stores, we do the work of installing your new window shutters for you at no additional cost. So skip the hassle of shopping around from showroom to showroom, let Kempler Design handle all of your Reno window coverings needs.
Recent Articles About Shutters
Solution for Reno Home with Arched Windows

One of the most confounding windows for homeowners to deal with is a window with a shape. These can come in many different shapes. Angles, round, elliptical, elongated arches and standard arches. I have seen all types of potential solutions to these windows, from asian fans to cardboard to aluminum foil inserted into these shapes...

Read More
Skylight Shades in Reno Home

Temperature regulation. As this posting is written, it is about 100 degrees here in Reno, Nevada. Invariably the phone will ring today with this question, "What can I do to keep the temperature down in my room? I have these skylight windows, and the sun blazes in!" Whether summer or winter, temperature can be controlled...

Read More
If you are looking for Reno shutters installation services, then please call Kempler Design at 775-857-3100 or complete our online request form.